Patients may loose teeth due to decayed teeth and gum disease, but customized dentures can replace the smile to a normal appearance. False teeth by way of dentures can be customized for the full mouth, or just a part of the mouth, known as partial dentures. This dental restoration treatment, regardless if the dentures are partial or full allow patients to regain a normal look and function of the teeth. Dentures allow patients to eat, speak, and drink normally. Unlike permanent dentures that are anchored into the jawbone, these dentures can be fitted for the upper and lower both, and can be taken out as necessary. Our dentists at Fairfield Dental Care and Orthodontics in Cypress, TX use superior dental laboratories to create all of our tailored dentures, using the best materials so they look and feel normal.
Dentures Reviews
"Although I'm still having "denture issues" overall Fairfield Dental Care has serviced me very well. I met Dr. Celeste Mohr in 2013 at another dental facility. She went above & beyond what I expected for my dental needs. Three (3) years later (2016) I required dentures; went back to the office where I first met her but she was no longer there. I literally prayed that Dr. Mohr was still in the Houston area & still in the practice; my prayers were answered and I located her at Fairfield Dental Care. Dr. Mohr & the staff at Fairfield Dental Care have rendered friendly, courteous, professional and quality service from my initial visit through the present. I've never had a problem scheduling timely appointments, in fact, I've had the need to reschedule a few times and their understanding- of my mistake(s)- was far more than I expected, e.g., no additional fee(s) for cancellation, no attitudes,no penalty, etc. I have never experienced pain during my office visits nor have I ever had a long "wait time." Upon installation of my upper dentures to present, I've encountered some "fitting" issues - that I cannot attribute to Fairfield (perhaps the lab?). Be that as it may, the staff is continuously working with me to get this problem resolved. In essence, I would definitely recommend Fairfield Dental Care to my family & friends, as well as give them the highest rating for excellence in all catorgories."
- K.J. /
Google /
Mar 20, 2017
Previous
Next
The procedure to receive dentures begins with the dentist at Fairfield Dental Care and Orthodontics preparing the patient's teeth to be ready, which may include a thorough exam, cleaning, and possible extractions. Once the mouth is ready, imaging X-rays and physical impressions will be created and submitted to our laboratory so that the customized dentures can be produced. During the time the permanent dentures are being created, our dentists will give the patient short-term dentures to wear. When the new dentures arrive our dentists will fit them to the patient's teeth for a long lasting fit.
Dentures require at-home care instructions so they remain in good condition. Our dental practitioners at Fairfield Dental Care and Orthodontics will give these instructions when the patient receives their dentures. With proper care and maintenance, removable dentures can hold up for at least a decade. Our dentists recommend that patients get yearly follow-up maintenance to verify that the wear and tear of the dentures are acceptable.
Commonly, dental insurance pays for dentures. The amount covered depends on the patient's dental policy, but our billing staff at Fairfield Dental Care and Orthodontics will contact the patient's provider to understand their expenses. Please contact Fairfield Dental Care and Orthodontics in Cypress, TX to ask about our payment programs in case insurance does not apply.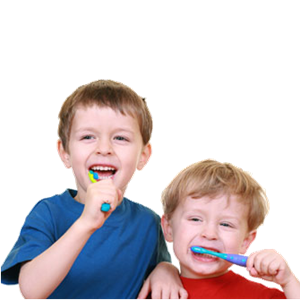 If you are experiencing trouble talking and eating because of missing teeth, partial or full custom dentures by Fairfield Dental Care and Orthodontics in Cypress, TX can restore the function and appearance of your teeth. All dentures are individually created with the color, materials, shapes, and sizes needed to match your mouth and face to provide your best fit and an appealing, natural-looking smile. Schedule a consultation with our dentists at Fairfield Dental Care and Orthodontics to discuss the advantages of custom dentures.
Related Procedures