About Emergency Dental Care
Particular dental issues (like jaw pain,a cracked tooth, toothache, and others) demand swift relief. When these dental emergencies occur, individuals in the Cypress, TX area are urged to call our dentists at Fairfield Dental Care and Orthodontics for support and guidance. Our dentists will answer every question about the patient's dental situation and talk about temporary relief and longer lasting options. For problems during regular office times, the patient is usually able to come in to Fairfield Dental Care and Orthodontics for emergency care, but for problems that occur after office hours, our dentists will be contacted and given the patient's information, so our dentists can help the patient decide the best course of action. Patients may also schedule an appointment at Fairfield Dental Care and Orthodontics any time online for problems that do not require immediate relief.
Reviews
"I visited Fairfield Dental for cleaning and whitening. Upon arriving at the office I was greeted by a friendly staff member. Throughout my appointment staff were friendly and efficient. They also ensured my comfort at all stages of the appointment. Dr. Jones completed my cleaning; she, too, checked on my comfort throughout the appointment and completed my cleaning in a timely manner. The staff that conducted the whitening explained, in detail, the whitening process and potential side effects. Although, I was unaware of how long the whitening process would take (2 hours), I was pleased with the results of both the cleaning and whitening. I would recommend Fairfield Dental to others in northwest Houston."
- M.J. /
Google /
Jan 04, 2019
"I have been going to Fairfield Dental for 15 years, when it was only Dr Grimm. He was a wonderful dentist that later retired. There have been different dr's in between. But i have to say, the staff and Drs they have now are by far the best. I cant thank Dr. Dean enough for all the care he provided. I was in the worst pain the week before Christmas. He saw me right away, same day I called in pain. He took me right in and found the problem and fixed it right away. He even called me the following day to check up on me, as well as the staff did after that. They are so caring and I highly recommend Dr Dean, he is by far the best and caring Dentist. You couldn't ask for a better staff all around. From the phone call, to arriving , the procedure and then checking out. They work well together and that's what makes for such a pleasant visit.....and its a Dentist office of all places, most people dread that. I never do. And i have to add, my husband has a terrible fear of Dentist, but a couple of months ago, Dr Dean took great care and was very patient with him. Just the best. Thank you all for making my Christmas a pain free one. You all made sure that I wouldn't have to go through that horrific pain during the holidays. I forgot the name of the other Dr's who finished up my root canal, but she was also wonderful. Thanks again, and wishing your clinic the best in the new year."
- T.M. /
Google /
Dec 27, 2018
"I've always been afraid of going to the dentist, but the staff here is so efficient and friendly! I receive phone calls and email reminders about my upcoming appointments. They also make sure all my insurance info is up to date prior to my visit so that I dont have to wait long in the waiting room. Their office also makes sure to break down my personal costs before I get any work done. Dr. Jones is my dentist, and she is incredible. She is kind, gentle, and she listens. She did my dental exams before my wedding, and served me up some wedding'white teeth! I recently had 3 fillings done. She braced me for the local numbing via syringe and checked multiple times throughout the process to make sure I didn't feel any pain. My hygienist is Tu; she works quickly and with extra care to my teeth, and she is literally the sweetest person in the world. I always leave this place with a bigger and brighter smile."
- A.H. /
Google /
Dec 19, 2018
"Very pleasant visit. Professional and timely service."
- W.G. /
Google /
Dec 05, 2018
"Had a great experience and great customer service."
- J.N. /
Google /
Nov 28, 2018
Previous
Next
For after-hours emergency dental care, the individual should call Fairfield Dental Care and Orthodontics and leave a message with our answering service. Our dentists (or a local qualified dentist, if our dentists aren't reachable) is called and the patient's message and information is given to our dentists, who will reach out to the patient. Usually dental emergencies will be taken care of with a prescription called in to an emergency pharmacy and the individual is scheduled to come to Fairfield Dental Care and Orthodontics first thing in the morning. If the individual experiences a major emergency of uncontrolled bleeding, intense pain, and/or signs of an infection (swelling and fever, our dentists will typically refer the patient immediately to the nearest ER if it is after hours.
Our dentists will normally schedule a follow-up appointment to evaluate the patient's progress or to finish any other procedures. Our dentists will discuss with every patient about specific aftercare instructions that need to be followed exactly for maximum relief. Patients will continue to plan annual dental examinations and twice yearly dental cleanings at Fairfield Dental Care and Orthodontics so our dentists can notice and stop any developing problems that may require emergency dental care.
Oral health emergencies shouldn't be left untreated over financial concerns. Fairfield Dental Care and Orthodontics will work with the patient's insurance carrier to get their maximum coverage. Fairfield Dental Care and Orthodontics takes a variety of payment options and offers financing plans to help make dental emergencies affordable.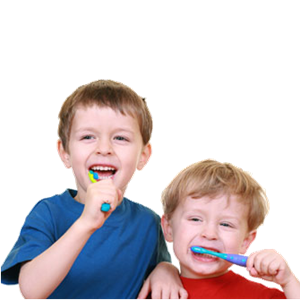 Some of the most serious dental troubles, like a lost tooth or filling, have a habit of happening whenever they are most inconvenient. Fortunately, Fairfield Dental Care and Orthodontics provides emergency dental services. When you have a problem that requires immediate treatment our dentists at Fairfield Dental Care and Orthodontics will do their best to take care of you as quickly as possible.
Related Procedures