Our dentists at Fairfield Dental Care and Orthodontics in Cypress, TX treats patients during all phases of life to get and keep their ideal dental health, including infants, adolescents, teenagers, adults, women who are pregnant, and older adults. We provide an extensive range of oral health treatments to help each member of the family. Some of our dental care treatments at Fairfield Dental Care and Orthodontics include:
Preventative care: annual oral health exams and twice yearly dental cleanings, sealants, fluoride treatments, correct home dental care habits and techniques, composite-resin fillings
Cosmetic treatments: orthodontics for teens and adults, dental enamel whitening treatments, porcelain veneers, and small cosmetic adjustments
Restorative treatments: replace a missing tooth with a dental crown, replace broken teeth with a dentures or bridge, dental implants may be placed for a comfortable fit
Special treatments: custom mouth guards for protection during sports, mouth guards for sleep to prevent jaw clenching and teeth grinding, procedures for periodontal disease, and oral health emergencies
Reviews
"I've been a patient for many years and athough you don't accept my different Insurance, I have nothing but love and respect for Dr. Moore and staffs. The system that you use is great for reminders for appointments. Keep up the good work !"
- C.S. /
Google /
Jul 31, 2017
"The last time I went to the dentist I went into anaphylaxis so I've been really hesitant to go back. Today I had the best experience at the dentist I've ever received. Ms. Kathy was simply the best. She was so sweet and was constantly making sure I was comfortable and doing okay. Dr. Mohr was also sweet and attentive and stressed to me that the medicine they were going to give me did not have any chemical I am allergic to in it. They we both very thorough and actually showed care for my well being. I couldn't have asked for a better experience. Thank you so much for taking care of me! I am actually looking forward to my next visit!"
- S.P. /
Google /
Jul 31, 2017
"I have been taking my 3.5 year old to see dr amy and my daughter loves it. She gets a pink treatment with all pink equipment and the staff is so sweet. They make her feel totally comfortable."
- S.L. /
Google /
Jul 17, 2017
"Dr. Amy is amazing. Her explanation of all procedures is extremely thorough. I have ALREADY referred a friend who loves her TOO!!Thanks Dr. AMY....YOU ARE WAY COOL ?"
- H.B. /
Google /
Jul 17, 2017
"The staff was friendly and caring, as always."
- D.K. /
Google /
Jul 17, 2017
Previous
Next
It's crucial to create a good relationship with a dentist as early as possible to avoid future concerns. Our dentists suggests that infants come in for their initial appointment before they turn one. After that, most people should schedule two visits per year for professional dental cleanings and an oral exam at Fairfield Dental Care and Orthodontics. These frequent appointments are essential to stop plaque and tartar from accumulating on the enamel plus noticing signs of disease or concern quickly for more efficient treatments. Other treatments and procedures, such as tooth-colored fillings, teeth straightening, and restorations, will be performed when they are needed.
Our dentists can help everyone determine their unique dental care plan for their dental health, including an effective home dental care practices, consistent dental exams and cleanings, restorative treatments that may be required, and cosmetic treatments that may be desired. During their appointment, patients can review their dental health fears as well as worries about the look of their smile. Our dentists will work with each patient to determine their specific dental treatment plan at Fairfield Dental Care and Orthodontics.
While many general and preventative dental procedures at Fairfield Dental Care and Orthodontics are paid at least in part by dental insurance, coverage changes for special treatments and restorative procedures. On the whole dental insurance plans do not include cosmetic dentistry treatments. Fairfield Dental Care and Orthodontics takes several payment methods and we offer financing plans that can be explained during the consultation with our dentists or before the treatment.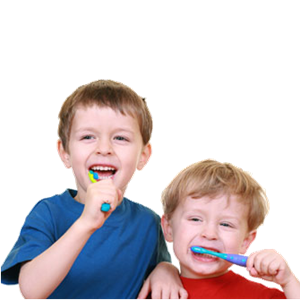 Make certain every member of your family has their most beautiful smile in the next family photograph by making an appointment at Fairfield Dental Care and Orthodontics in Cypress, TX. With a wide range of procedures including general care, restorative dentistry, cosmetic dentistry, and special areas, our dentists at Fairfield Dental Care and Orthodontics can help their patients from their first tooth through the rest of their life.
Related Procedures