About Nitrous Oxide

@headingTag>
Nitrous oxide gas goes by many names, including laughing gas, happy gas, and inhalation sedation. Its most popular use is to tranquilize patients for a brief time throughout dental procedures. At Fairfield Dental Care and Orthodontics in Cypress, TX, our dentists administer this colorless, odorless gas to ease any discomfort or anxiety for the patient while having a procedure and to help them relax. Our dentists can control the amount of gas administered to the patient. Because nitrous oxide gas is a conscious sedation method, the patient will not fall asleep, but they will feel relaxed. The patient stays awake enough to hear our dentists and perform any directions throughout the procedure.
Reviews
"Totally satisfied. From the 1st call all the way through check out, everyone was very professional. The dentist and the hygienist was a perfect team. The dentist provided me with full confidence of all the work performed and explained every step. I have had multiple experiences with dentists where I have seen poor to excellent work and service. This was my best experience and I will gladly make as many referrals possible. Thanks for a job well done."
- K.R. /
Google /
Jun 12, 2017
"Great staff and very thorough dentists! I recommend!"
- R.P. /
Google /
Jun 12, 2017
"Had a root canal and everything was explained fully. They did a great job and helped me understand what was happening."
- S.A. /
Google /
Jun 12, 2017
"I love Fairfield Dental! Dana, Dr. Amy, and Kim took excellent care of me!"
- M.K. /
Google /
Jun 12, 2017
"Lovely people to have been working on my teeth .. plus excellent customer service. Dr. Garza is the best!"
- A.G. /
Google /
Jun 11, 2017
Previous
Next
What to Expect

@headingTag>
Oxygen is usually added to the nitrous oxide gas for safer effects. Our dentists will start the sedation by placing a hood on top of the patient's nose that will be consumed when the patient breathes normally. The patient will start to feel light-headed within a few minutes when the nitrous oxide goes into effect. The patient may then start to notice a tingling sensation (usually in the arms and legs) or a warm, pulsating feeling through their body. When at its full effect, the nitrous oxide gas will make the patient experience euphoria and allow our dentists to complete the procedure without any discomfort for the patient. The nitrous oxide will be used as long as it is needed, and the gas can be turned off and on by our dentists depending on the patient's needs.
Treatment Aftercare

@headingTag>
Once the nitrous oxide is stopped, its effects will leave the body in minutes. The patient will experience no long-term effects and they are able to take themselves home after the procedure. There are usually no lasting negative reactions caused by nitrous oxide when used for sedation, but some patients may experience slight stomach trouble. To avoid stomach trouble, the patient is advised to have a light meal before their procedure at Fairfield Dental Care and Orthodontics.
More Information

@headingTag>
Insurance Coverage

@headingTag>
The dental insurance payment of nitrous oxide sedation will vary based on the purpose for use. If sedation is needed for a certain procedure, it's usually paid at least partly by the patient's insurance plan. If the nitrous oxide is requested by the patient to help with anxiety or fear, the insurance company may not pay the cost for sedation. The front office of Fairfield Dental Care and Orthodontics in Cypress, TX will check with the patient's insurance company to determine their insurance benefits and out-of-pocket costs. Fairfield Dental Care and Orthodontics takes several forms of payment and helps to join patients to financing options.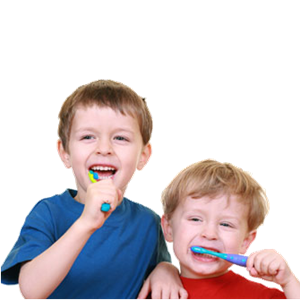 A Laughing Matter

@headingTag>
When you schedule a consultation or treatment, be sure to learn more about nitrous oxide gas sedation for your visit to Fairfield Dental Care and Orthodontics in Cypress, TX. Whether it is a regular exam and cleaning or a longer treatment, our dentists will explain your sedation options and answer any questions you may have about nitrous oxide. Please contact Fairfield Dental Care and Orthodontics today to plan your appointment to find out more regarding your sedation dentistry choices.
Related Procedures