If the spongy interior area of the tooth (or pulp) becomes infected, it can cause lots of discomfort and the entire tooth begins to die if the infection is not stopped. A root canal therapy by our dentists at Fairfield Dental Care and Orthodontics in Cypress, TX takes out the infected pulp from the tooth, which can save the tooth and permit proper healing start. To strengthen and protect the tooth after the pulp is taken out, a filling material can be injected inside the tooth or a dental crown can be placed over the tooth by our dentists. If the infection is not treated, other teeth may become infected, not to mention that the bacteria may enter the blood stream and infect another parts of the body. At Fairfield Dental Care and Orthodontics in Cypress, TX, our dentists offer root canal therapies to help patients and restore their dental health.
Reviews
"I've been a patient for many years and athough you don't accept my different Insurance, I have nothing but love and respect for Dr. Moore and staffs. The system that you use is great for reminders for appointments. Keep up the good work !"
- C.S. /
Google /
Jul 31, 2017
"The last time I went to the dentist I went into anaphylaxis so I've been really hesitant to go back. Today I had the best experience at the dentist I've ever received. Ms. Kathy was simply the best. She was so sweet and was constantly making sure I was comfortable and doing okay. Dr. Mohr was also sweet and attentive and stressed to me that the medicine they were going to give me did not have any chemical I am allergic to in it. They we both very thorough and actually showed care for my well being. I couldn't have asked for a better experience. Thank you so much for taking care of me! I am actually looking forward to my next visit!"
- S.P. /
Google /
Jul 31, 2017
"I have been taking my 3.5 year old to see dr amy and my daughter loves it. She gets a pink treatment with all pink equipment and the staff is so sweet. They make her feel totally comfortable."
- S.L. /
Google /
Jul 17, 2017
"Dr. Amy is amazing. Her explanation of all procedures is extremely thorough. I have ALREADY referred a friend who loves her TOO!!Thanks Dr. AMY....YOU ARE WAY COOL ?"
- H.B. /
Google /
Jul 17, 2017
"The staff was friendly and caring, as always."
- D.K. /
Google /
Jul 17, 2017
Previous
Next
A root canal treatment is usually performed with local anesthesia to desensitize the teeth and gums, plus our dentists may add sedation as needed. Our dentists will remove the pulp from the infected tooth or teeth, then our dentists will place a crown or inject filling material. Some patients are at higher risk of developing a bacterial infection (usually patients with heart problems like artificial heart valves and congenital defects), so our dentists may prescribe a round of antibiotics both before and after the root canal treatment.
If only local sedation is given, the patient should be allowed to drive and recover at their own home, but some sedation methods may require the patient to have a responsible adult pick them up. Patients will experience short-term numbness and some patients may experience minor pain that can usually be treated with an over-the-counter painkiller. If a temporary cap was placed on top of the infected tooth, the custom made crown will be positioned and fitted by our dentists at a separate appointment. Following a root canal, dental care including flossing and brushing at home, as well as visits to Fairfield Dental Care and Orthodontics as recommended by our dentists are important to keep up the health of the treated tooth or teeth.
A root canal procedure is usually paid in part by the individual's dental insurance, but it may not pay added costs for emergency treatment. Our dentists at Fairfield Dental Care and Orthodontics in Cypress, TX take several methods of payment and Fairfield Dental Care and Orthodontics can help individuals with financing, if needed.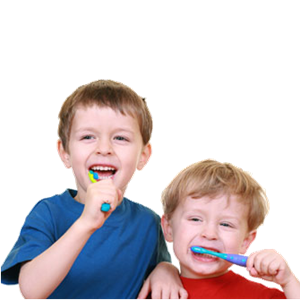 To relieve your pain and prevent more dangerous dental health problems, do not avoid talking with our dentists regarding root canal therapies. With modern dental tools and methods, plus sedation options at Fairfield Dental Care and Orthodontics in Cypress, TX, treating an infected tooth does not have to be excruciating or difficult.
Related Procedures