About Root Canal Therapy

@headingTag>
If the spongy interior area of the tooth (or pulp) becomes infected, it can cause lots of discomfort and the entire tooth begins to die if the infection is not stopped. A root canal therapy by our dentists at Fairfield Dental Care and Orthodontics in Cypress, TX takes out the infected pulp from the tooth, which can save the tooth and permit proper healing start. To strengthen and protect the tooth after the pulp is taken out, a filling material can be injected inside the tooth or a dental crown can be placed over the tooth by our dentists. If the infection is not treated, other teeth may become infected, not to mention that the bacteria may enter the blood stream and infect another parts of the body. At Fairfield Dental Care and Orthodontics in Cypress, TX, our dentists offer root canal therapies to help patients and restore their dental health.
Reviews
"Totally satisfied. From the 1st call all the way through check out, everyone was very professional. The dentist and the hygienist was a perfect team. The dentist provided me with full confidence of all the work performed and explained every step. I have had multiple experiences with dentists where I have seen poor to excellent work and service. This was my best experience and I will gladly make as many referrals possible. Thanks for a job well done."
- K.R. /
Google /
Jun 12, 2017
"Great staff and very thorough dentists! I recommend!"
- R.P. /
Google /
Jun 12, 2017
"Had a root canal and everything was explained fully. They did a great job and helped me understand what was happening."
- S.A. /
Google /
Jun 12, 2017
"I love Fairfield Dental! Dana, Dr. Amy, and Kim took excellent care of me!"
- M.K. /
Google /
Jun 12, 2017
"Lovely people to have been working on my teeth .. plus excellent customer service. Dr. Garza is the best!"
- A.G. /
Google /
Jun 11, 2017
Previous
Next
What to Expect

@headingTag>
A root canal treatment is usually performed with local anesthesia to desensitize the teeth and gums, plus our dentists may add sedation as needed. Our dentists will remove the pulp from the infected tooth or teeth, then our dentists will place a crown or inject filling material. Some patients are at higher risk of developing a bacterial infection (usually patients with heart problems like artificial heart valves and congenital defects), so our dentists may prescribe a round of antibiotics both before and after the root canal treatment.
Treatment Aftercare

@headingTag>
If only local sedation is given, the patient should be allowed to drive and recover at their own home, but some sedation methods may require the patient to have a responsible adult pick them up. Patients will experience short-term numbness and some patients may experience minor pain that can usually be treated with an over-the-counter painkiller. If a temporary cap was placed on top of the infected tooth, the custom made crown will be positioned and fitted by our dentists at a separate appointment. Following a root canal, dental care including flossing and brushing at home, as well as visits to Fairfield Dental Care and Orthodontics as recommended by our dentists are important to keep up the health of the treated tooth or teeth.
More Information

@headingTag>
Insurance Coverage

@headingTag>
A root canal procedure is usually paid in part by the individual's dental insurance, but it may not pay added costs for emergency treatment. Our dentists at Fairfield Dental Care and Orthodontics in Cypress, TX take several methods of payment and Fairfield Dental Care and Orthodontics can help individuals with financing, if needed.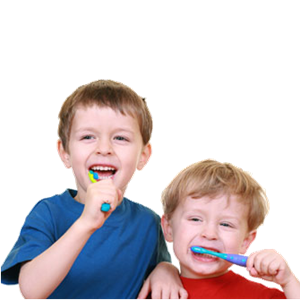 Pulp Protection

@headingTag>
To relieve your pain and prevent more dangerous dental health problems, do not avoid talking with our dentists regarding root canal therapies. With modern dental tools and methods, plus sedation options at Fairfield Dental Care and Orthodontics in Cypress, TX, treating an infected tooth does not have to be excruciating or difficult.
Related Procedures