When a tooth is causing severe pain, discomfort, or infection, the tooth may be failing or damaged past repair and might require a dentist to extract the tooth. An extraction may be performed in an emergency following a trauma or the extraction may be planned to prevent a problem, such as having the wisdom teeth extracted to discourage an impaction. A simple extraction may be performed if the tooth is visible above the the gums, while a surgical extraction is needed if the tooth has not erupted past the gumline. To help every patient in determining if they need a simple or surgical extraction, our dentists at Fairfield Dental Care and Orthodontics in Cypress, TX will take digital X-rays and use a physical exam to understand any problems.
Reviews
"I've been a patient for many years and athough you don't accept my different Insurance, I have nothing but love and respect for Dr. Moore and staffs. The system that you use is great for reminders for appointments. Keep up the good work !"
- C.S. /
Google /
Jul 31, 2017
"The last time I went to the dentist I went into anaphylaxis so I've been really hesitant to go back. Today I had the best experience at the dentist I've ever received. Ms. Kathy was simply the best. She was so sweet and was constantly making sure I was comfortable and doing okay. Dr. Mohr was also sweet and attentive and stressed to me that the medicine they were going to give me did not have any chemical I am allergic to in it. They we both very thorough and actually showed care for my well being. I couldn't have asked for a better experience. Thank you so much for taking care of me! I am actually looking forward to my next visit!"
- S.P. /
Google /
Jul 31, 2017
"I have been taking my 3.5 year old to see dr amy and my daughter loves it. She gets a pink treatment with all pink equipment and the staff is so sweet. They make her feel totally comfortable."
- S.L. /
Google /
Jul 17, 2017
"Dr. Amy is amazing. Her explanation of all procedures is extremely thorough. I have ALREADY referred a friend who loves her TOO!!Thanks Dr. AMY....YOU ARE WAY COOL ?"
- H.B. /
Google /
Jul 17, 2017
"The staff was friendly and caring, as always."
- D.K. /
Google /
Jul 17, 2017
Previous
Next
For a simple extraction, a local anesthesia is usually given to numb the gums, then our dentists work the tooth loose and remove the full tooth out of the jaw. Our dentists will gently separate the tooth from the gums and ligaments, and then our dentists will clean and close the tooth socket. For a surgical extraction, the patient may be given local anesthesia plus sedation or the patient is knocked out with general anesthesia. To remove the tooth, our dentists will surgically cut through the gums and bone. In some cases, our dentists will cut the tooth into smaller parts for easier removal. Once the tooth is removed, the empty socket will be cleaned and stitched together.
Following an extraction, a blood clot will usually form in the socket of the extracted tooth, which the patient needs to keep clean and watch for signs of an infection. Our dentists may recommend over-counter pain relievers to treat any discomfort following the procedure or our dentists may prescribe painkillers. Patients will usually follow a soft food or liquid diet for as long as needed after the extraction procedure. Patients should be careful cleaning their mouth to prevent disturbing the socket as it heals. The gums and bone usually start to heal 1 - 2 weeks following the extraction, but it can be up to six months until the mouth is fully healed.
If the extraction is required, most or part of the expenses will usually be paid by dental insurance. The coverage may vary depending on whether it is a surgical or simple extraction, so Fairfield Dental Care and Orthodontics will confirm the patient's insurance benefits and personal cost. Fairfield Dental Care and Orthodontics in Cypress, TX offers a few financing plans and our dentists take many payment methods.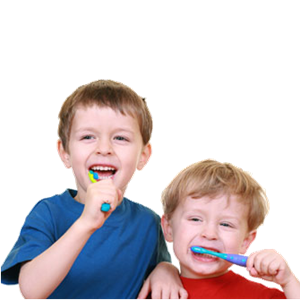 Whether you want your wisdom teeth removed or if you require an emergency tooth extraction after a trauma, please contact Fairfield Dental Care and Orthodontics in Cypress, TX to learn more about your extraction options. Our dentists can perform surgical or simple extractions to restore your oral health.
Related Procedures