About Periodontal Treatments
Gum (periodontal) disease is an inflammation of the gum tissue that can lead to serious repercussions, such as tooth loss of infection if it isn't diagnosed and properly treated. The three stages of periodontal disease are gingivitis (stage one), periodontitis (stage two), and advanced periodontitis (stage three). During every patient's annual dental exams at Fairfield Dental Care and Orthodontics in Cypress, TX, our dentists will look for periodontal disease, but typical symptoms include swollen, red gums; bleeding while flossing and brushing; separating gums; and chronic halitosis. Based on the severity of periodontal disease when it is diagnosed, our dentists at Fairfield Dental Care and Orthodontics offers nonsurgical and surgical treatment options: antibiotics, scaling and root planing, tooth extraction, gum tissue grafting, and gum surgery.
Reviews
"The staff is so friendly and welcoming. I used to have a fear of going to the dentist. I dont any more. Everyone takes such care to make sure that your teeth are well cared for. If you need a dentist. Go and see Fairfield Dentistry!!"
- L.P. /
Google /
May 05, 2018
"Great place for all your dental needs. The staff is friendly and the office is very clean. I take the entire family to them. Kids currently have braces and they are taken care of so well. We love it!"
- V.H. /
Google /
Apr 25, 2018
"Great Dental work. I had a dental issue and didn't have an appointment. Walked right in and was seen by a Dentist immediately. Issue was checked, x-rayed and fix in less than an hour."
- P.A. /
Google /
Apr 08, 2018
"My husband John said he the music, the staff were very professional and the Drs nurse was very pleasant. Great experience!!!! The Doctor was great and well informed, he did an excellent job!!"
- B.B. /
Google /
Apr 08, 2018
"Great customer service. My dentist is friendly and considerate."
- P.R. /
Google /
Mar 31, 2018
Previous
Next
Gum disease can range from mild to severe and our dentists will chose an appropriate gum disease procedure based on the patient's condition. One of the easiest and most common periodontal treatments used is scaling and root planing (SRP), a noninvasive deep cleaning of the tartar build up under the gum pockets. Our dentists may include an antibiotic treatment with the SRP procedure to reduce inflammation if the case is farther along. For the final level of gum disease, our dentists will usually perform an invasive procedure: laser gum surgery, pocket reduction, or regenerative procedures.
Due to the chronic nature of gum disease, patients typically require maintenance care which includes at home therapy and more frequent visits to the dentist. The most cutting edge at home therapy is a tray delivery system known as PerioProtect. This tray is custom fitted to you and made to deliver medication. This helps keep the infection at bay in the comfort of your own home. Click here for more information on PerioProtect.
After the gums are restored to health from the patient's gum disease treatment, it's vital that the patient keep a good dental care regime at home to prevent recurrences of gum disease. Patients should ask our dentists about an at home regime, including correct flossing, brushing, and anything else our dentists suggest. Patients should also come in to Fairfield Dental Care and Orthodontics at least two times a year for a professional cleaning and at least one time a year for a dental exam with our dentists.
Most dental insurance policies will pay for periodontal treatments for gum disease, but the amount of coverage will vary based on the individual policy. During the initial consultation, our dentists can discuss personal expenses, payment options, and available financing plans.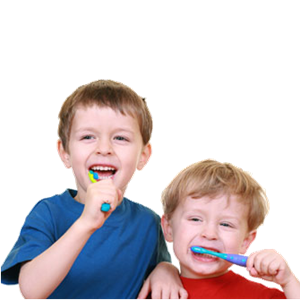 Periodontal disease can lead to serious health problems, so if you have signs (i.e. bleeding, inflamed, or red gums) please contact Fairfield Dental Care and Orthodontics in Cypress, TX today to schedule an appointment with our dentists. Fairfield Dental Care and Orthodontics will use our knowledge and skills to identify and treat your oral health concern.
Related Procedures