Gingivitis (the earliest stage of gum disease) is caused when bacteria, plaque, and acid accumulate in the gum pockets (where the teeth and gums meet), which leads to gum bleeding, inflammation, chronic halitosis, a receding gumline, and more problems. The most common procedure to treat gingivitis is scaling and root planing (SRP), which restores the health of the gums and teeth by deep cleaning below the gumline, then planing or smoothing the surface of the tooth to minimize future build up. After one or several SRP treatments at Fairfield Dental Care and Orthodontics in Cypress, TX by our dentists, the teeth and gums are usually restored to health and the patient's symptoms will start to clear.
Reviews
"Totally satisfied. From the 1st call all the way through check out, everyone was very professional. The dentist and the hygienist was a perfect team. The dentist provided me with full confidence of all the work performed and explained every step. I have had multiple experiences with dentists where I have seen poor to excellent work and service. This was my best experience and I will gladly make as many referrals possible. Thanks for a job well done."
- K.R. /
Google /
Jun 12, 2017
"Great staff and very thorough dentists! I recommend!"
- R.P. /
Google /
Jun 12, 2017
"Had a root canal and everything was explained fully. They did a great job and helped me understand what was happening."
- S.A. /
Google /
Jun 12, 2017
"I love Fairfield Dental! Dana, Dr. Amy, and Kim took excellent care of me!"
- M.K. /
Google /
Jun 12, 2017
"Lovely people to have been working on my teeth .. plus excellent customer service. Dr. Garza is the best!"
- A.G. /
Google /
Jun 11, 2017
Previous
Next
What to Expect

@headingTag>
For the SRP treatment, our dentists will put local anesthesia on the areas being treated. Sedation can be added to help the patient remain calm and relaxed during the treatment. To reach all areas of the gum pockets and remove the tartar and plaque that has built up, our dentists will use a hand scaling instrument or an ultrasonic cleaner. After the gum pocket is cleaned, our dentists will minimize the places where tartar and plaque can become stuck by smoothing (planing) the enamel of the tooth. Following the treatment, the gum tissue can start to repair and reattach properly to the tooth root. Some patients may need more than one procedure to achieve their ideal results.
Treatment Aftercare

@headingTag>
After the SRP procedure is done, patients might have some inflammation or bleeding of the gums for a few days. To keep the gums and teeth clean after the SRP treatment, patients should talk about correct techniques for brushing and flossing so they can establish a good home care practice. Patients should also be certain to make an appointment for dental exams at least once a year at Fairfield Dental Care and Orthodontics or as recommended by our dentists. Our dentists will usually schedule a follow up appointment 2 - 4 months after the treatment to check the patient's progress.
More Information

@headingTag>
Insurance Coverage

@headingTag>
Because SRP is most often a medically necessary procedure for gum disease, most dental insurance policies will pay for some or all of the expenses of the treatment. Fairfield Dental Care and Orthodontics will contact the patient's insurance company to compute their specific coverage and personal expenses. Patients can also discuss payment methods and financing plans while they have their consultation with our dentists.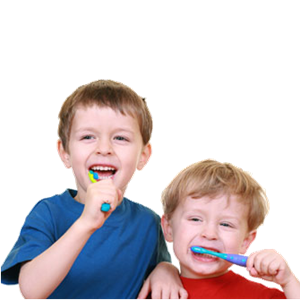 Clean, Healthy Gums

@headingTag>
To prevent more advanced stages of periodontal disease, scaling and root planing (SRP) at Fairfield Dental Care and Orthodontics in Cypress, TX is an effective, nonsurgical procedure that may help to stop symptoms like bad breath, bleeding gums, gum recession and loose teeth. Scaling and root planing by our dentists get your dental health back on track so you can have an attractive, healthy smile.
Related Procedures