What Are Dental Implants?
Replacing missing teeth is critical to the general condition and appearance of your mouth. To City, ST men and women effectively contend with extracted or missing teeth, Dr. Dentist Two is very proud to offer high-quality dental implants to accomplish tooth restoration. A fixed implant consists of a sturdy screw that acts as a manmade tooth root, and a specially crafted dental crown, bridge, or denture takes the place of the viewable portion of the missing tooth or numerous teeth. When you are dealing with tooth loss or need a tooth removal, schedule a visit at DentalWorks - Hyperlingo and ask about your dental implant alternatives.
Reviews
"I really like this practice everybody remembers my name, they always remind me of my appointments ahead of time and they're doing a really good job keeping ahead of this whole covid19 thing."
- T.T. /
Google /
Jul 03, 2020
"I've been going to Fairfield Dental Care for years! They are the best."
- E.P. /
Google /
Jun 25, 2020
"The staff is always professional and kind. I was very pleased with their covid procedures. I request Miss Cathy as our hygienist everytime. My kids (7yrs and 6yrs) LOVE her!"
- R.K. /
Google /
Jun 10, 2020
"Great care taken with new concerns on protection during COVID. Felt safe. Courtesy is always at their best."
- N.R. /
Google /
Jun 09, 2020
"Very good experience. Love the compliance and measures taken for COVID 19. Also, same staff and super friendly."
- R.W. /
Google /
Jun 03, 2020
Previous
Next
Benefits of Dental Implants
Oral implants are commonly favored because of the significant range of health advantages they provide. As efficient restorations, dental implants:
Function as a durable solution
Produce increased chewing power and stability of oral restorations
Serve as normal teeth in function and look
Make way for the consumption of a varied diet
Combine with the bone to sustain jawbone health and strength
Might improve your self-assurance when talking and when you smile
Never make use of neighboring teeth for stability
Are You a Candidate? for Dental Implants
Oral implants are offered to replace any number of damaged teeth, ranging from one tooth to multiple teeth. You might qualify as an appropriate candidate for dental implants if you suffer from missing teeth, require tooth removals, or are having issues with your existing restoration. To work, implants need adequate jawbone mass, healthy gums, and a good dental environment. Many individuals might need extra treatments before they qualify as proper candidates. Implants might not be right for you if you are pregnant, use tobacco products, or have particular medical conditions. During your visit, can help you determine if oral implants are right for you and your goals.
Dental Implants What Is the Treatment Process?
The process for fixed implants includes the careful positioning of the screw and the securing of a natural-looking oral replacement (like full-arch dentures,, or). When the area is ready for the procedure, it will be desensitized with oral anesthesia. Sedation dentistry may also be utilized to you feel more relaxed during your procedure. The fixed post will be surgically placed within the bone at a particular location and given time to fuse with the bone via a phenomenon referred to as osseointegration. As soon as the implant area has fully healedusually 6 – 9 months afterward, will set a unique implant denture, crown, or full-arch restoration and check the alignment of your jaw.
Recovery Following Implant Placement
Individuals who receive this operation could notice moderate puffiness, bruising, and discomfort close to the treated region. Prescription or drugstore pain relievers and cool compresses may help reduce their post-treatment aches or pains. As soon as the metal implant has integrated with the bone tissue and the special piece is positioned, it's vital to stick to a great dental cleaning routine with proper brushing and flossing techniques. When people come to DentalWorks - Hyperlingo for their biannual dental appointments, will utilize fine dental instruments to clean their dental implants and check up on the function of their tooth replacements.
Insurance Coverage for Implants
Some of your dental implant treatment or piece could be paid for by dental insurance, based on the coverage. Someone on our team will contact your carrier and help maximize your plan before calculating any outstanding expenses. At DentalWorks - Hyperlingo, we hope to help you attain comprehensive treatment for your teeth and accept a range of simple payment options, such as medical financing programs.
FAQ About Dental Implants
#1: What are dental implants?
Dental implants are designed to replace missing teeth. Made of titanium, they are the longest-lasting tooth replacement solution available.
#2: How are dental implants placed?
Dental implants are composed of small titanium posts that replace the roots of missing teeth. The posts are inserted into the jawbone where they fuse with the bone for several months before being permanently crowned.
#3: How many teeth can be replaced with dental implants?
Dental implants can replace a single tooth, multiple teeth, or a full arch.
#4: Who is a good candidate for dental implants?
Patients who are missing a single tooth, multiple teeth, or all of their teeth are candidates for dental implants.
#5: Are dental implants removable like dentures?
Dental implants are permanently fused into the jawbone and can not be removed like dentures.
#6: How long do dental implants last?
When properly maintained with daily brushing and flossing as well as regular dental check-ups, it is possible for dental implants to last a lifetime.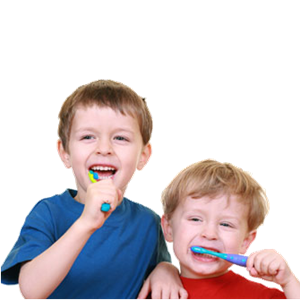 Lifelike Results for Your Smile
Owing to the developments in current dental procedures, there are a number of methods to address the loss of teeth with the seamless look and function of oral implants. is pleased to perform implant-supported restorative alternatives as long-lasting tooth replacements to City, ST patients. To find out about your possibilities for replacing badly damaged or missing teeth, arrange your checkup at DentalWorks - Hyperlingo when you can!
Related Procedures
Related Posts