To repair and restore broken teeth, deep discoloration, significant decay, and other problems, dental crowns cover the entire tooth. At Fairfield Dental Care and Orthodontics in Cypress, TX, crowns (sometimes called caps) are strong, durable covers that fit snugly on top of the the visible area of the tooth in cases where a cavity is too large to be filled with a tooth-colored filling or if the tooth is broken and needs a shield. Crowns may also be used to mask a discolored tooth as well as to add to the stability to a bridge. Crowns by our dentists at Fairfield Dental Care and Orthodontics may be porcelain, metal, or ceramic, depending on the placement of the crown. The posterior teeth usually benefit from the extra durability of metal, while the visible teeth look better with ceramic or porcelain crowns that are colored to match the patient's natural teeth.
Reviews
"I really like this practice everybody remembers my name, they always remind me of my appointments ahead of time and they're doing a really good job keeping ahead of this whole covid19 thing."
- T.T. /
Google /
Jul 03, 2020
"I've been going to Fairfield Dental Care for years! They are the best."
- E.P. /
Google /
Jun 25, 2020
"The staff is always professional and kind. I was very pleased with their covid procedures. I request Miss Cathy as our hygienist everytime. My kids (7yrs and 6yrs) LOVE her!"
- R.K. /
Google /
Jun 10, 2020
"Great care taken with new concerns on protection during COVID. Felt safe. Courtesy is always at their best."
- N.R. /
Google /
Jun 09, 2020
"Very good experience. Love the compliance and measures taken for COVID 19. Also, same staff and super friendly."
- R.W. /
Google /
Jun 03, 2020
Previous
Next
What to Expect with Dental Crowns
To create a custom crown, our dentists initially prepare the tooth by removing a thin layer of enamel, then taking dental X-rays and impressions of the tooth that will be sent to the dental laboratory. A temporary cap can be placed on the tooth while the permanent crown is being sculpted. When the permanent crown is returned to Fairfield Dental Care and Orthodontics in Cypress, TX, our dentists will expertly secure and fit the crown on the tooth. Our dentists may adjust the cap for the patient's best fit.
Dental Crowns Treatment Aftercare
Some patients may experience temporary discomfort or tooth sensitivity, but nearly all patients do not have any pain after a cap is finalized. With proper at-home care and regular dental cleanings and examinations, a crown may last for 10 - 40 years, based on the position and material of the cap. In some cases, a bacterial infection or cavity may form under the crown, which may require a root canal or other procedure.
Dental Crowns More Information
Dental Crowns Insurance Coverage
When the crown is considered a necessary procedure, dental insurance policies typically pay some of the cost, so our office staff at Fairfield Dental Care and Orthodontics in Cypress, TX will check with the patient's insurance to determine their coverage and the patient's out-of-pocket expenses. Estimated costs, payment methods, and financing options are accepted through our office in Cypress, TX and can be discussed at the patient's consultation with our dentists.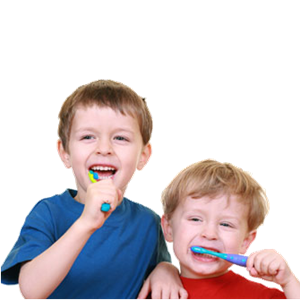 Dental Crowns Strengthen and Protect
A cap can be placed to protect a decayed or cracked tooth, as well as hide a flaw in the tooth's appearance. To fix the look or strength of a tooth, talk to our dentists at Fairfield Dental Care and Orthodontics in Cypress, TX and find out if a dental crown is a solution for your needs and goals.
Related Procedures
Related Posts