Trying to find much-needed professional care for a dental emergency can be a stressful, painful situation. Surprise dental emergencies can result from sports mishaps, physical altercations, tripping, or just biting into tough foods. and their dedicated staff offer prompt emergency dental services in a compassionate setting. We commonly see to a range of serious dental issues for City, ST patients, such as missing fillings, tooth pain, and knocked-out (avulsed) or cracked teeth. A dental doesn't always trigger pain, meaning it's essential to have your mouth looked at for any hidden. At DentalWorks - Hyperlingo, we always do our best to provide emergency treatment as quickly as we can.
Reviews
"I really like this practice everybody remembers my name, they always remind me of my appointments ahead of time and they're doing a really good job keeping ahead of this whole covid19 thing."
- T.T. /
Google /
Jul 03, 2020
"I've been going to Fairfield Dental Care for years! They are the best."
- E.P. /
Google /
Jun 25, 2020
"The staff is always professional and kind. I was very pleased with their covid procedures. I request Miss Cathy as our hygienist everytime. My kids (7yrs and 6yrs) LOVE her!"
- R.K. /
Google /
Jun 10, 2020
"Great care taken with new concerns on protection during COVID. Felt safe. Courtesy is always at their best."
- N.R. /
Google /
Jun 09, 2020
"Very good experience. Love the compliance and measures taken for COVID 19. Also, same staff and super friendly."
- R.W. /
Google /
Jun 03, 2020
Previous
Next
Candidates for Emergency Dental Care
can have a dental emergency. Common emergencies include acute or chronic toothaches, avulsed or cracked teeth, gum abscesses, lost restorations (filling, crown, bridge, or denture), oral bleeding or inflammation, and any mouth-related trauma. Getting the emergency dental treatment required as soon as possible is the most effective method to alleviate tooth pain and preserve your oral health. Often, it might even the between keeping a tooth or not. Because even minor cracks and sensitivity can indicate worse concerns if not treated right away, it's important to contact our office right away for any kind of dental emergency.
What To Expect During Your Visit
Needs regarding treatment for urgent dental problems will vary for every situation. When you come for your appointment, will carefully assess your particular issue before giving a diagnosis. Digital x-rays might be needed to examine the teeth for unobserved trauma, like to the bone, tooth roots, or jaw. After we determine the severity of your dental problem, we will go over your choices for treatment. At DentalWorks - Hyperlingo, the primary concern of an emergency dental appointment is to reduce tooth pain and identify any damage. We do everything we can to reinstate the use, look, and overall health of your oral structures as quickly as we can. Though, follow-up visits may be required.
Recovery Following Urgent Dental Care
As part of your exam at DentalWorks - Hyperlingo, someone on our wonderful team will give you tips on the most effective ways to care for your mouth according to your particular dental emergency. might recommend a prescription for an analgesic or to reduce infection. Once your dental emergency has been treated, our team can offer suggestions on how to safeguard your mouth from potential damage, which could include using a specially designed athletic mouth guard. Adhering to good oral hygiene habits is essential while you recover. will keep an eye on your progress when you return for your regular dental cleanings.
Insurance Coverage for Emergencies
Some or all of your dental emergency evaluation could be taken care of by your dental insurance coverage. Our experienced finances staff can guide you in understanding your plan and go over any likely outstanding costs. To aide in making great dental treatment more accessible, DentalWorks - Hyperlingo is happy to accept multiple kinds of flexible financial solutions.
FAQ ABOUT DENTAL EMERGENCIES
What is considered a dental emergency?
A dental emergency is an issue that needs immediate treatment to stop bleeding, alleviate severe pain, or save a tooth that may broken, cracked, loosened, or is knocked out. A dental emergency also applies to severe infections or an abscess in the mouth.
What should you do if you have a tooth knocked out?
If your tooth is knocked out, it is important to save the tooth so it can be reattached by your dentist. Handle the tooth by the crown, not by the root, which is the pointed part on the bottom. Touching the root of the tooth can damage important cells that are needed to reattach the tooth to the bone. Rinse the tooth off, keep it moist, and get in to see your dentist as soon as possible.

Is a toothache considered a dental emergency?
If you think you have an infection that stems from a toothache, you need to call your dentist to be seen so he/she can identify the source of your pain and if needed, treat the infection. You should not try to treat the infection yourself.
How can a dental emergency be avoided?
Dental emergencies can be avoided by taking simple precautions. If you play sports, wear a mouthguard to prevent teeth from breaking or being knocked out. Avoid eating hard or sticky foods that can crack or break your teeth.

Should I go to the emergency room for a dental emergency?
ER doctors, surgeons, and physicians do not practice dentistry. A visit to an emergency room for a dental issue like a toothache or knocked-out tooth may result in a temporary solution such as a prescription to treat pain and/or antibiotics along with a recommendation that you visit a dentist as soon as possible.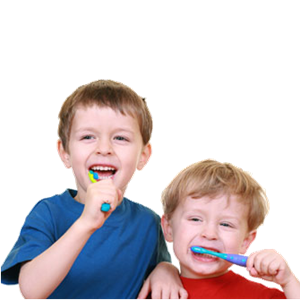 Get Prompt Emergency Dentistry
If someone needs urgent dental attention, DentalWorks - Hyperlingo is available to lend a hand. and our skilled team act quickly to soothe tooth pain, treat oral injury, and alleviate any anxiety from emergency situations. For prompt, effective emergency dentistry treatment, reach out to our City, ST practice without delay.
Related Procedures
Related Posts