The Importance of Dental Exams
Having regular dental examinations you take a preemptive position to ensure the health of your teeth. A routine oral exam at DentalWorks - Hyperlingo identifies tooth decay, gum disease, cancer of oral tissues, and different conditions that might be harming your oral and overall health. Typically conducted at regular dental cleaning appointments, oral exams Dr. Dentist Two study the teeth, gum line, bite alignment, jaw, and other oral structures and might ensure early detection and management of oral concerns. To best preserve the health and beauty of your mouth, set up an annual dental exam at our City, ST facility today!
Roughly 50,000 people in this nation receive a diagnosis of oral cancer every year. Even so, this disease might be completely treatable when diagnosed promptly. Oral cancer is characterized as a quickly expanding formation of cells that could develop in or near the, such as on the, cheeks, tongue, saliva glands, jaws, and the throat, among other oral structures. performs an oral cancer screening during each comprehensive exam to search for precancerous tumors, cancerous tumors, or various other abnormal developments. A few of the most common symptoms of oral tumors comprise abrasions, masses, bulging or bumpy areas, and inflamed or pale patches. Certain regions in question could be taken out and analyzed, or you might be recommended to a physician for more intense care.
Reviews
"I really like this practice everybody remembers my name, they always remind me of my appointments ahead of time and they're doing a really good job keeping ahead of this whole covid19 thing."
- T.T. /
Google /
Jul 03, 2020
"I've been going to Fairfield Dental Care for years! They are the best."
- E.P. /
Google /
Jun 25, 2020
"The staff is always professional and kind. I was very pleased with their covid procedures. I request Miss Cathy as our hygienist everytime. My kids (7yrs and 6yrs) LOVE her!"
- R.K. /
Google /
Jun 10, 2020
"Great care taken with new concerns on protection during COVID. Felt safe. Courtesy is always at their best."
- N.R. /
Google /
Jun 09, 2020
"Very good experience. Love the compliance and measures taken for COVID 19. Also, same staff and super friendly."
- R.W. /
Google /
Jun 03, 2020
Previous
Next
Who Should Get Dental Exams?
City, ST individuals of all ages should be getting oral exams no less than one time every year for general needs. Dental exams should also be conducted as needed to evaluate dental discomfort, injury, or various other issues that could manifest between check-ins. Periodontal diseasethe central factor in tooth loss and decay may not cause significant signs to develop until the later stages. If dental concerns are found promptly, we can typically provide less invasive options for care.
The () all young patients visit their dental care provider before they turn one. For individuals at a young age, we can focus on several problemslike tooth formation and thumb-sucking and guide you in caring for your child's teeth and gum line as their mouth structures grow. Routine comprehensive dental exams could help your children develop great oral practices early on and make sure they experience bright smiles for the future.
What To Expect During Your Visit
Oral exams at our City, ST facility get underway with an overview of your dental record. One of our professionals might also go over any dental problems or aesthetic smile desires you have to learn more regarding your total oral well-being. At certain routine check-ins, a series of digital x-rays may be performed to grant greater knowledge of the wellness of your enamel and bone tissues. They might then perform a screening for cancer of the mouth, evaluate the alignment of your arches and jaw joints, and assess your teeth for cavities, as well as the comfort of any dental appliances. A assessment could also be offered to discover possible symptoms of disease.
Having good oral health techniquesincluding routine toothbrushing after meals and flossing no less than one time daily can help to decrease your chances for developing cavities and gum disease. offers comprehensive oral exams roughly once every year, frequently at one of a patient's six-month dental cleaning checkups, but could schedule exams more frequently for people with certain oral health issues. Our office carries out a large number of effective services, including state-of-the-art cavity fillings, bridges, and cosmetic veneers, to help meet your personal smile concerns. If needed, our staff may help you arrange checkup visits.
Insurance Coverage for Exams
Yearly evaluations are thought of as preventive treatments; this means that they are generally paid for by insurance programs. Prior to your checkup, someone on our team will go over your personal plan and let you know of any possible out-of-pocket costs. DentalWorks - Hyperlingo is pleased to offer several simple payment options to make sure that all individuals can acquire effective, low-cost care.
Why does my tooth hurt?
Toothaches are caused by a number of issues. The most common cause, cavities, or tooth decay, create a painful environment around or inside the affected tooth. Some patients may have an abscess, or an infection of the tooth root, which can cause excruciating pain.
How long should I wait to see a dentist if my tooth hurts?
A toothache typically develops from an infection or damage somewhere inside or around a tooth. Treating tooth pain with pain-relieving medication might provide temporary relief. We recommend seeing the dentist if your toothache lasts longer than a day, because your condition can worsen if left untreated.
How is a toothache treated?
After an examination, the dentist may take x-rays to further decipher the cause of your toothache. Once a diagnosis is reached, a treatment plan will be prescribed to address the toothache. These treatments may include antibiotics and fillings to more in-depth procedures, like a root canal or tooth extraction.
How can I prevent a toothache?
The best way to prevent a toothache is by maintaining good oral hygiene practices. Brush your teeth gently twice a day with a fluoride toothpaste and floss at least once a day. If you play sports, consider wearing a mouth guard. And don't forget to schedule regular dental exams and cleanings twice a year.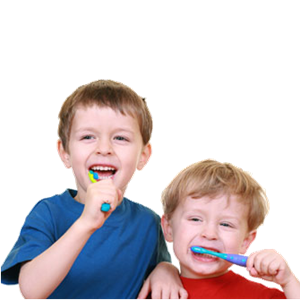 Protect Your Smile With Preventive Care
Getting a healthy smile takes more effort than only going to a dentist if you have something abnormal. Yearly dental exams at DentalWorks - Hyperlingo optimize chances for early diagnosis and management for dental conditions and are critical in preserving your health. Arrange your family's oral checkups with Dr. Dentist Two at our City, ST office today!
Related Procedures
Related Posts