About Root Canal Treatment
Injured or decayed teeth are generally taken care of with a tooth-colored filling or a different form of restoration if they are discovered and dealt with in a timely manner. However, if the damage reaches the center of the toothsometimes referred to as the pulp a root canal is occasionally needed to restore dental function and protect the tooth from removal. A root canal is an advanced procedure performed at DentalWorks - Hyperlingo to eradicate diseased inner tooth tissue and strengthen the affected tooth to enhance dental wellness. Dr. Dentist Two corrects abscessed or structurally damaged teeth using gentle root canal therapy and offers sedation options to further enhance patient ease. If you have an extremely painful or infected tooth, get in touch with our City, ST facility as soon as you can to hear about the health upsides of advanced root canal treatment.
Reviews
"I really like this practice everybody remembers my name, they always remind me of my appointments ahead of time and they're doing a really good job keeping ahead of this whole covid19 thing."
- T.T. /
Google /
Jul 03, 2020
"I've been going to Fairfield Dental Care for years! They are the best."
- E.P. /
Google /
Jun 25, 2020
"The staff is always professional and kind. I was very pleased with their covid procedures. I request Miss Cathy as our hygienist everytime. My kids (7yrs and 6yrs) LOVE her!"
- R.K. /
Google /
Jun 10, 2020
"Great care taken with new concerns on protection during COVID. Felt safe. Courtesy is always at their best."
- N.R. /
Google /
Jun 09, 2020
"Very good experience. Love the compliance and measures taken for COVID 19. Also, same staff and super friendly."
- R.W. /
Google /
Jun 03, 2020
Previous
Next
Are You a Candidate for a Root Canal?
Inflamed inner pulp might be caused by extreme tooth decay, a large crack, or damage. can take an x-ray and conduct exam to find out if a root canal or another procedure is necessary to alleviate tooth discomfort and save your wellness.
Typical signs that might suggest you need a root canal consist of shooting or dull tooth pain, other persistent oral pain, discomfort when chewing, and sensitivity to hot or lower temperatures. You might also notice puffiness concentrated on the face or gum tissues, a pus-filled bump near the gums, or discoloration of a tooth following a trauma.
State-of-the-art solutions are employed to boost a patient's comfort throughout their root canal. At our City, ST facility, root canals are conducted with local anesthesia and may be combined with sedation services for additional relaxation. As soon as the tooth is dulled, a covering is placed to protect the patient's oral structureshe inflamed area will be accessed via a tiny hole made in the upper part of the tooth. The pulpwhich comprises the nerve center and blood storage inside of every tooth will be extracted, and the area will be addressed utilizing professional endodontic instruments before being completely cleaned. should then protect the compromised tooth using a special substance and conclude with an anesthetic filling to promote the recovery process.
Root Canal Therapy Following Your Treatment
The amount of tooth discomfort you were dealing with prior to your endodontic procedure should start to fade as soon as the root canal is finished. Store-bought pain relievers might also be taken to minimize any aches or puffiness that forms following your treatment. will set up a follow-up visit about a month after so they can monitor your recovery. Teeth fixed with endodontic procedures are more susceptible to deterioration and generally need the security of a personalized crown when they're entirely healed. A personalized restoration might then be designed to return the function and appearance to your tooth.
Insurance Coverage for Root Canals
Generally, this kind of treatment is covered to some degree by dental insurance programs. An individual on our business team will contact your provider and let you know of any extra personal costs. At DentalWorks - Hyperlingo, our professionals are pleased to accept a variety of accessible payment options and might help you select easy dental financing alternatives.
FAQ ABOUT ROOT CANAL THERApy
What is a root canal?
The term "root canal" refers to the tiny, narrow passageways that branch from a central, hollow space in your tooth (called the pulp chamber) down to the ends of the tooth roots. A root canal procedure is used to save the tooth if the soft tissue deep inside of it (also known as the pulp) becomes acutely inflamed or infected.
What causes the need for a root canal?
If the tooth pulp becomes inflamed or infected, the tissue needs to be removed in order to save the tooth and stop the infection from spreading. A root canal is needed when bacteria reaches the nerve either from a large cavity, a crack in the tooth, or trauma to the tooth.
Is a root canal painful?
A root canal normally causes no more discomfort that a filling. The infection that makes the treatment necessary is what's painful because it is inflaming the tissue that has lots of nerves and is very sensitive. A root canal treatment actually relieves this pain.
How long will a root canal last?
With proper care, a restored tooth from a root canal treatment can last a lifetime.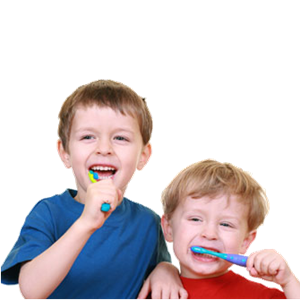 Root Canal Therapy Save Your Tooth and Smile
Diseased or infected teeth might introduce a host of oral and general health issues if ignored or not taken care of. But because of developments in current dentistry, a root canal provided at DentalWorks - Hyperlingo might be an efficient approach to preserve your tooth and, ultimately, your oral wellness. Contact our office in City, ST to set up a visit with and find out about our methods for endodontic treatment.
Related Procedures
Related Posts